LinkedIn Email Finder Chrome Extension
Install Clearout's LinkedIn Chrome Extension to find email address on LinkedIn and build a highly targeted email list!
ADD CHROME EXTENSION
Install the Clearout LinkedIn Chrome Extension
To download and install the Clearout Chrome Extension, navigate to the Chrome Web Store and click "Add to Chrome."
In the new dialog box, click on the "Add Extension" button.
You have successfully installed the Clearout Chrome extension.

To access the extension, please log into the Clearout App. If you are a new user, you can Sign Up for free to get 100 credits.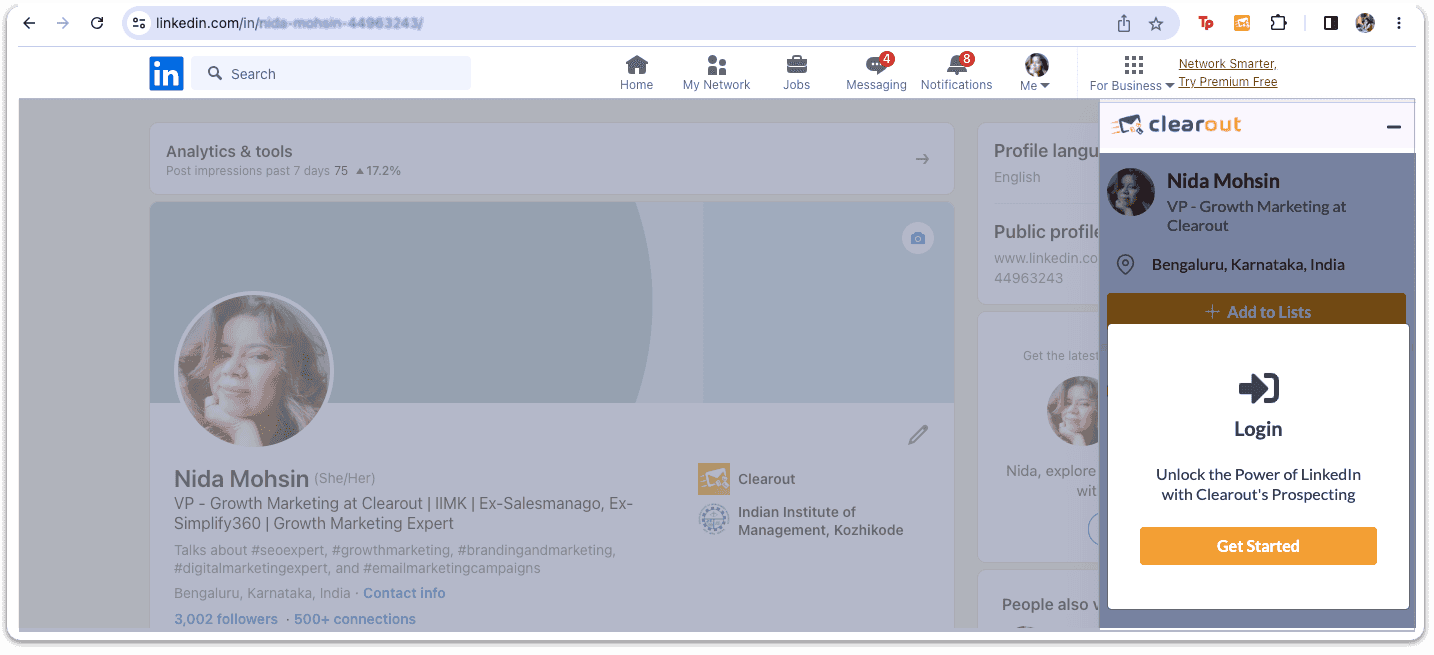 You are all set to start using the Clearout Chrome extension with your Clearout account. To begin, click on "Person Profile" to initiate the prospect search.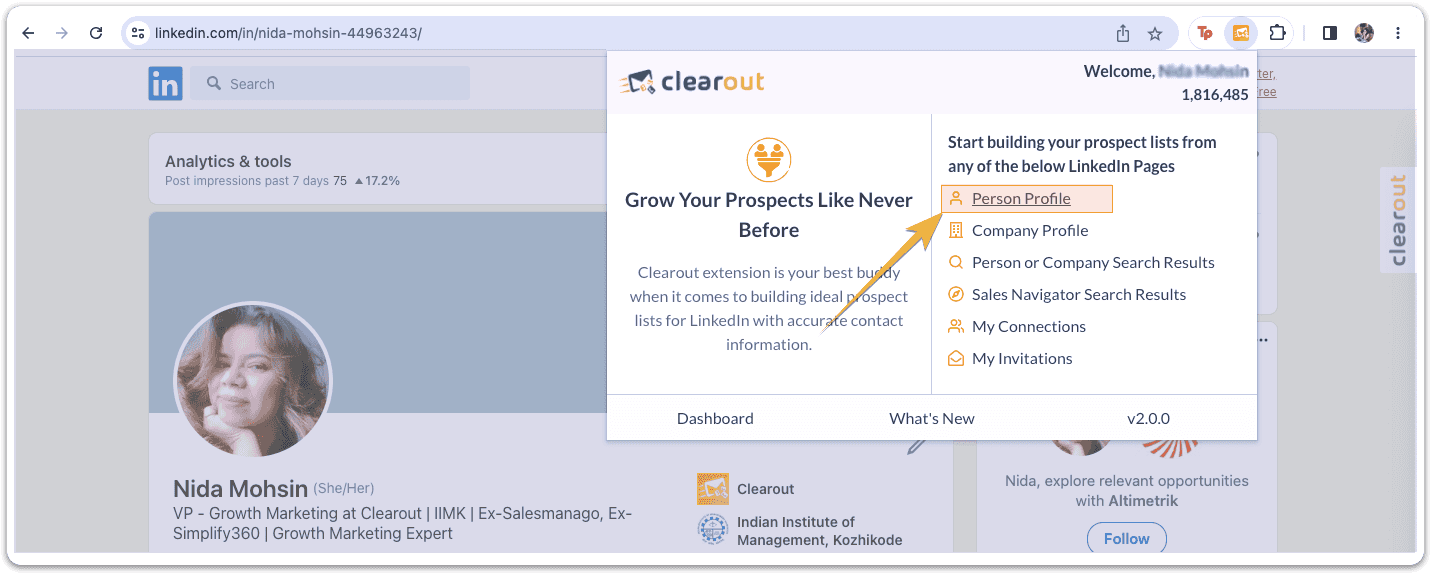 Say "Yes"to Smart Data Capturing & Enrichment!
Capture Prospect from
LinkedIn Profile Page
Use our linkedin extension on specific LinkedIn profile for data extraction
Extract contact details, job experience, education, and skills & more with web techniques
View organized information easily and enrich if desired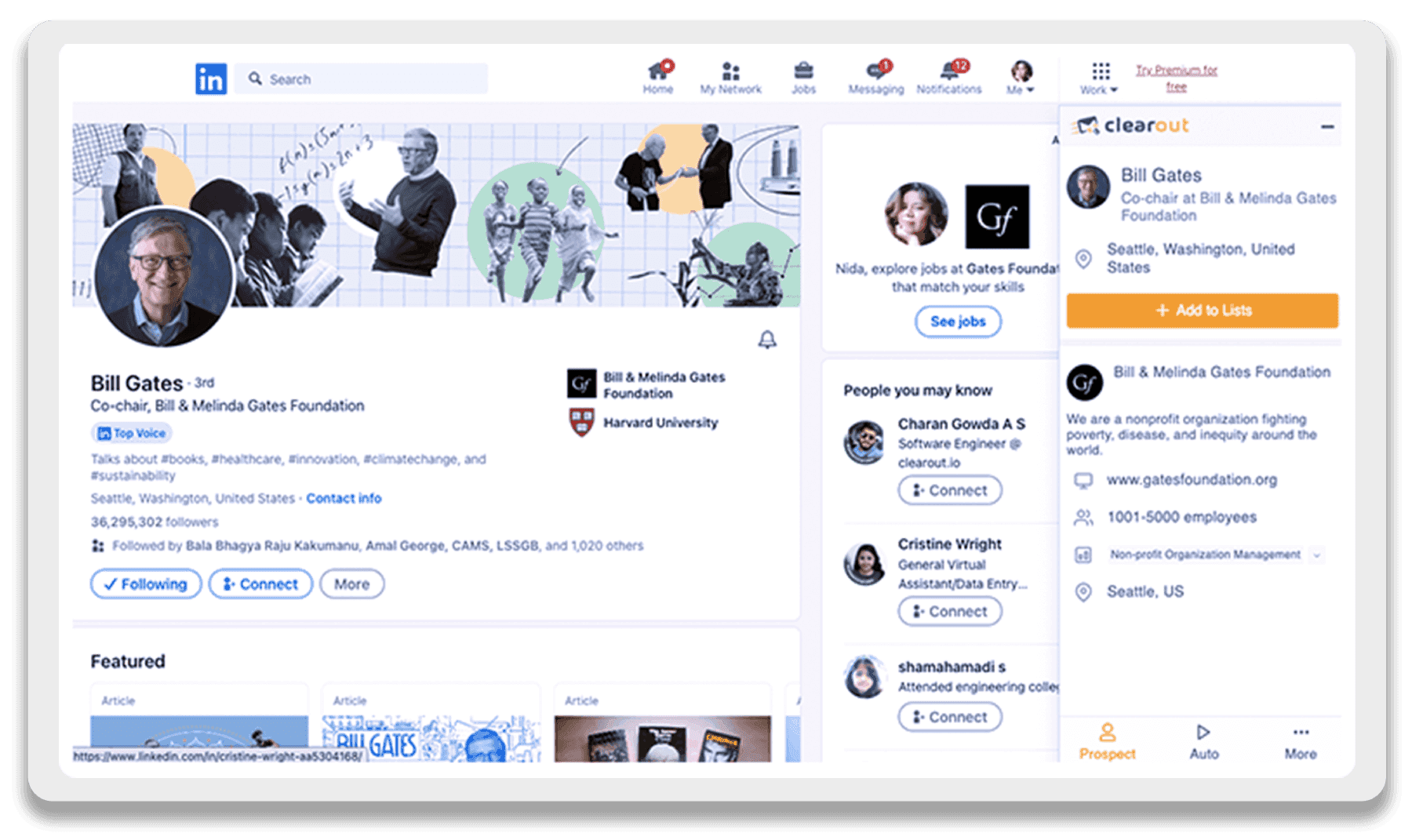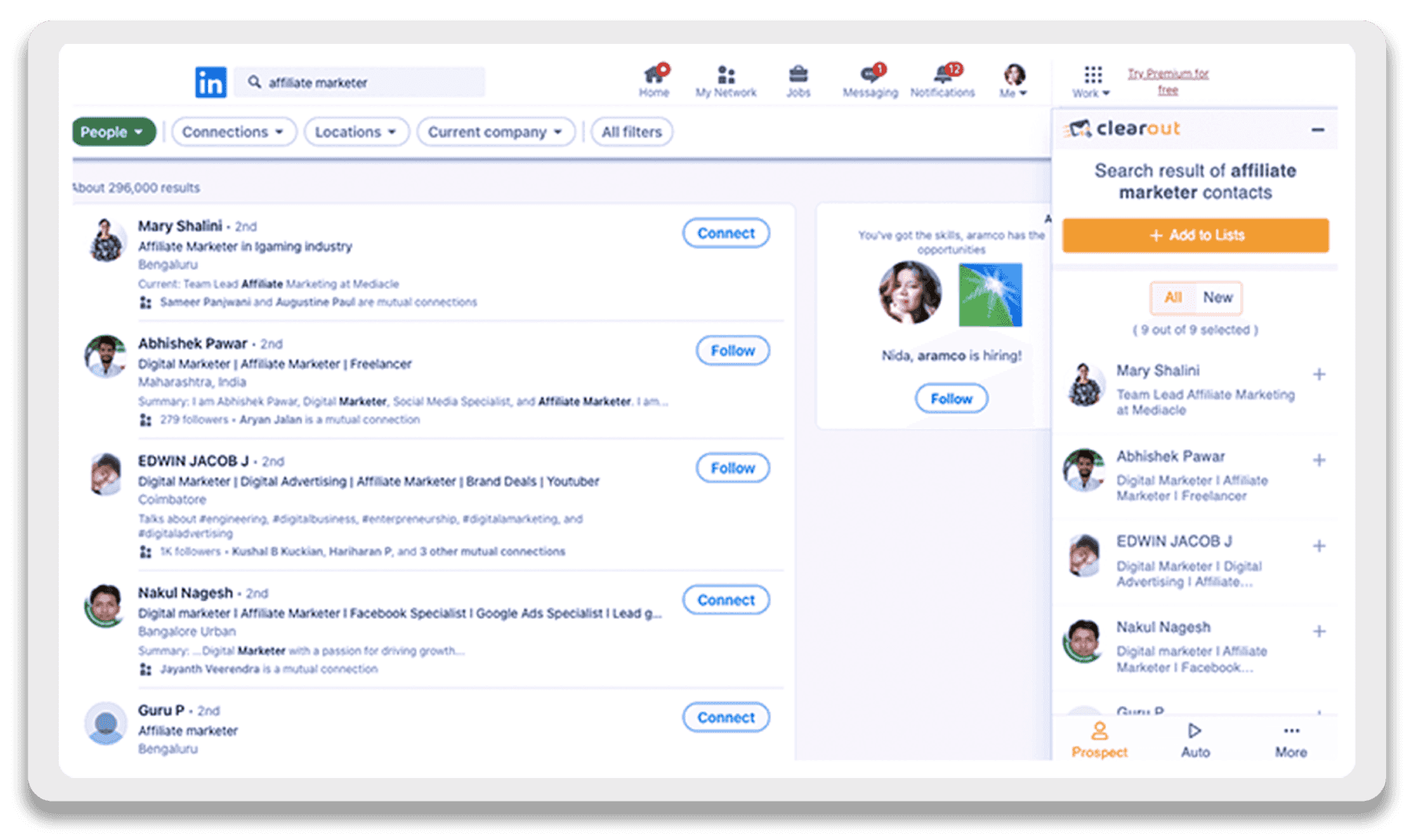 Build Prospects from
LinkedIn Search Page
Use Clearout extension on

LinkedIn search page

to extract bulk data
AI and web techniques used to gather info from profiles matching your criteria
Get enriched data for

unlimited contacts

or companies in one search and create prospect lists
Automate

Building of Prospect Lists
Define search criteria on LinkedIn search page
Open Clearout LinkedIn Chrome extension and

select 'Auto'

on sidebar
Provide list name or create new, start page, and number of pages to extract
Click 'Start' to

automate extraction

and add prospects to list while you work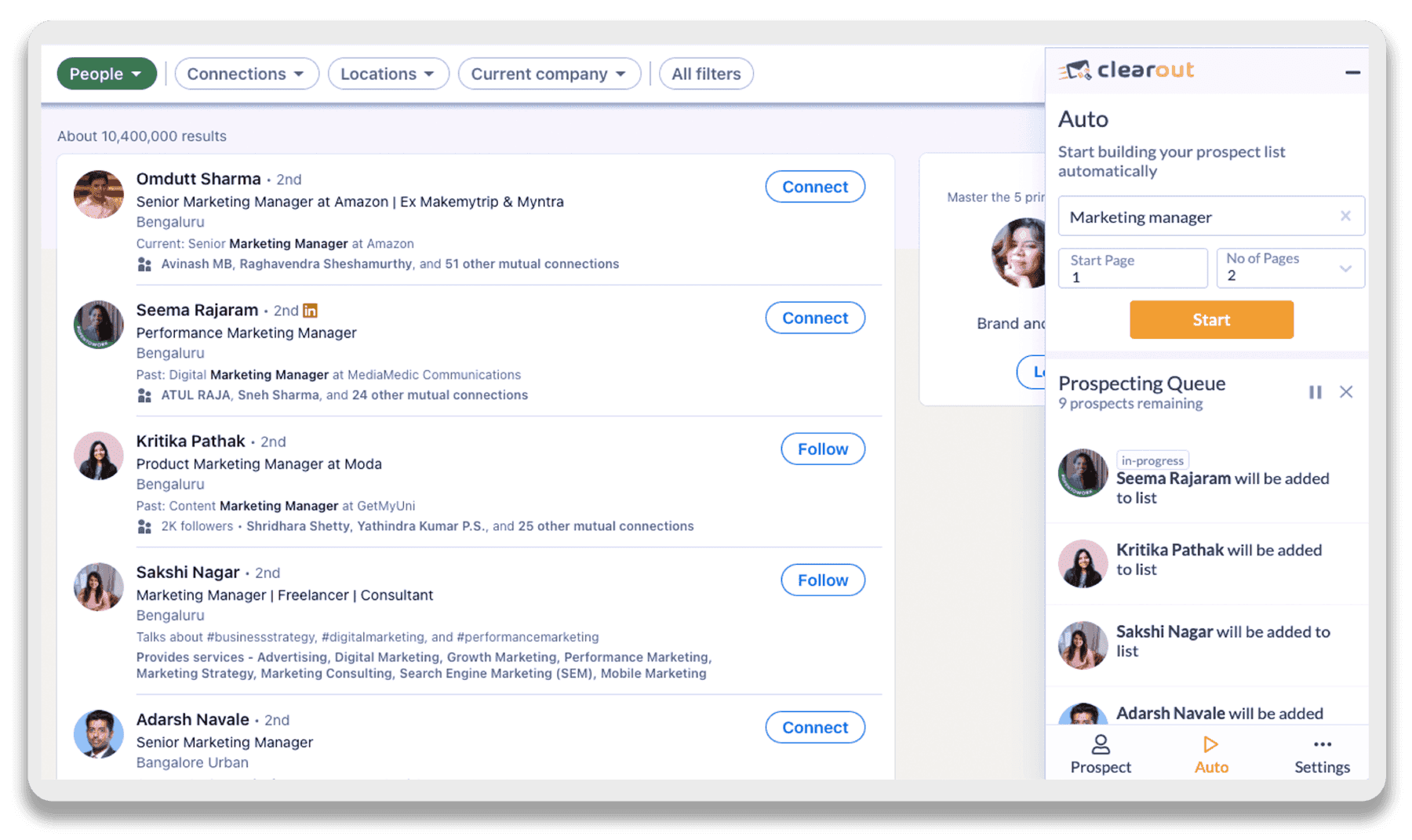 Find email addresses of your LinkedIn connections
Clearout's LinkedIn Chrome Extension provides valuable insights and contact details to overcome communication challenges with LinkedIn connections. Many professionals prefer email as the primary mode of communication.
Build prospects from LinkedIn invitation page
Even if a traditional LinkedIn invitation doesn't work Clearout's LinkedIn Chrome extension enables you to gather valuable contact information for a personalized approach to building and expanding your professional network.
Don't Settle, Let Clearout Manage It For You!
Frequently Asked Questions
Our LinkedIn Chrome extension is optimized for Google Chrome and will not be supported on other browsers.
To keep your account safe, we recommend staying below the following limits:
150 prospects per day for a free LinkedIn account
500 prospects per day for a premium LinkedIn account
1000 prospects per day for a Sales Navigator search
The most common reason for your extension not working is that it needs to be updated. We kindly request you to ensure that your extension is up-to-date by visiting the Chrome Web Store. If you find that it requires an update, please proceed with the update process to access the latest features and enhancements.
Please contact our support team via live chat or email at [email protected] if the issue still continues.
Clearout aims to find both business and personal email contacts and then verifies them with 20+ validation checks.